Study Overview
The Connectomes Related to Anxiety and Depression in Adolescents Project, also known as Boston Adolescent Neuroimaging of Depression and Anxiety (BANDA) is a collaborative effort among researchers at the Massachusetts General Hospital (MGH), Massachusetts Institute of Technology (MIT), McLean Hospital, and Boston University. We will focus on understanding psychiatric disorders in adolescence, in particular those associated with two leading causes of death in adolescents and young adults (suicide and substance-abuse related accidents). Our research is guided by the "Acute Threat/Fear" and the "Reward/Prediction Error" construct.
Project Timespan: Sept. 16, 2015 - June 20, 2019
Study Protocol Overview
Data being collected
All imaging will be conducted at Massachusetts General Hospital on one of three scanners: A 3T Siemens Prisma, 3T Siemens ConnectomA, and 7T Siemens. A limited version of the HCP Lifespan scanning protocol will be implemented with the intent of keeping the total MR scanning time to under 2 hours.
Standard HCP demographics.
Imaging: The imaging modalities are structural, diffusion, and functional (both resting state and task) with the following tasks: emotion processing, incentive processing, social cognition, working memory/category-specific representations.
Clinical: Child Schedule for Affective Disorders and Schizophrenia Present and Lifetime Version, Revised Child Anxiety and Depression Scale, Beck Depression Inventory-II, Snaith-Hamilton Pleasure Scale, State-Trait Anxiety Inventory, Behavioral Inhibition System and Behavioral Activation System Questionnaire, Beck Scale for Suicidal Ideation, Risky Behavior Questionnaire for Adolescents, Stress and Adversity Inventory.
Behavioral: NIH toolbox, HCP behavioral measures, fear learning and extinction, biased attention to threat.
Cohort Description
The study includes of 225 adolescents ages 14-17. Of these, 45 are healthy controls, and 180 are participants with and without anxiety and/or depression.
Data Release Plans
The first data release includes 75 participants.
The second data release includes 150 participants.
The third data release includes 225 participants.
Keywords:
Adolescent; Anxiety; Mental Depression; Mood Disorders; White Matter
For More Information:
Boston Adolescent Neuroimaging of Depression and Anxiety (BANDA)
Current Data Releases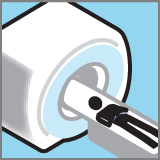 BANDA Release 1.0 of imaging and behavioral data is now available in the NIMH Data Archive (NDA, DOI: 10.15154/1528446). The Boston Adolescent Neuroimaging of Depression and Anxiety (BANDA) is a study of 215 adolescents ages 14-17, 152 of whom had a current diagnosis of a DSM-5 (APA, 2013) anxious and/or depressive disorder. The BANDA study collected a rich dataset of brain, clinical, and cognitive/neuropsychological measures from these adolescent subjects.
BANDA Release 1.0 data includes:
unprocessed data of all modalities (structural MRI, resting state fMRI, task fMRI for 3 tasks, and diffusion MRI) for up to 207 subjects
minimally preprocessed MRI data of all modalities for up to 203 subjects
clinical and behavioral data for 215 subjects
Get Access and Download the data: Get started with the Data Access and Download Instructions for obtaining access, navigating NDA and using its download tools. We've also created a wiki that details setup steps for downloading data via NDA's command line tools.
The released data are available on NDA as:
BANDARec package of recommended preprocessed + behavioral data (497 GB, OPTION ONE)
BANDAAllFiles package (5.7 TB, OPTION ONE)
BANDAImgManifestBeh package of imaging manifests + behavioral data (243 MB, OPTION ONE)
or can be filtered on to create a custom package of a subset of the data (OPTION TWO).
Want more information? Check out our documentation to help with understanding the project and interpreting the data.
View Data Release Documentation
Release Date: Feb 15, 2023
Data Use Terms
When users request access to the NIMH Data Archive (NDA), they sign the NDA Data Use Certification (DUC) under which the data is shared. This DUC is usually submitted to the NDA electronically, but this printable version can also be submitted to NDAhelp@mail.nih.gov.
More information on obtaining NDA access is available in the Data Access and Download Instructions.

Contact This Study
Mail was sent, thank you.
Error: Please fill in all required fields