Study Overview
The goal of this project is to identify connectome-specific correlates and predictors of successful treatment outcome in patients with severe depression followed prospectively while receiving one of three rapidly acting therapeutic interventions. These interventions include electroconvulsive therapy (ECT), serial ketamine infusion and total sleep deprivation (TSD). Via neurostimulation, pharmacological or behavioral perturbation, each elicits relatively robust antidepressant effects and has a distinct mode of access to the central nervous system. A related goal is to characterize variations in neural connectivity associated with individual clinical, behavioral or physiological factors that distinguish patients with severe depression from demographically similar non-depressed controls. Since response to standard antidepressant therapies is moderate, variable, and protracted, understanding how brain networks change with rapid clinical improvement could provide a key opportunity to devise more immediate, personalized and effective treatment and prevention strategies for refractory depression.
Project Timespan: Sept. 2, 2016 - May 31, 2020
Study Protocol Overview
Data Being Collected
Standard HCP demographics
Imaging: Structural, functional (resting state and task), diffusion and perfusion MRI data collected on Siemens 3T Prisma system located at UCLA is acquired using sequences identical to those developed for the HCP-Aging Project. Functional imaging tasks probe emotional processing and cognitive control.
Clinical Assessments (Baseline): Structured Clinical Interview for DSM-5, Research Version (SCID-5-RV); Antidepressant Treatment History Form (ATHF); Prescribed Medication History Questionnaire; ChronoType Questionnaire; PhenX Toolkit Substance Abuse and Addiction Questionnaires; Fagestrom Test for Nicotine Dependence; Daily Stress Inventory; Stress and Adversity Inventory (STRAIN); Parental Bonding and Early Life Events Questionnaire; Behavioral Inhibition and Activation System Questionnaires (BIS/BAS), Migraine Screener; World Health Organization Disability Assessment Schedule (WHODAS); National Network of Depression Centers Comorbidity Questionnaire; Combined Trait Rumination Questionnaire.
Clinical Assessments (Repeated): Hamilton Depression Rating Scale, 17 item (HAMD-17); Inventory of Depressive Symptomatology – Clinician Rated (IDS-C); Computerized Adaptive Tests for Depression, Anxiety, Mania/Hypomania, and Suicide (CAT-MH); Young Mania Rating Scale (YMRS); Quick Inventory of Depressive Symptomatology – Self-Rated (QIDS-SR); Depression Anxiety Stress Scales (DASS); Combined State Rumination Questionnaire; Snaith-Hamilton Pleasure Scale (SHAPS); Apathy Evaluation Scale (AES); Pittsburg Sleep Quality Index; Patient-Reported Outcomes Measurement Information System (PROMIS) Anxiety Test.
Behavioral Assessments: NIH Toolbox and University of Pennsylvania Computerized Neuropsychological (PennCNP) Tests; Autobiographical Memory Test, Effort Expenditure for Rewards Task.
Repeated Physiological Measures: Plasma for gene expression analyses and storage of DNA for future genotyping.
Cohort Description
Subjects include 200 patients with severe depression clinically eligible to receive ECT (n=60), serial ketamine (n=60) or TSD (n=80) and 140 controls, combining control data collected locally (n=40) with data from the HCP resource (n=100). Each patient will receive MRI, behavioral/cognitive testing and a blood draw before and after completing one of the interventions.
Data Release
The first data release includes 20 unique subjects.
The second data release includes 110 unique subjects, 90 with repeat data.
The third data release includes 110 unique subjects, 90 with repeat data.
Gene expression raw and analyzed data will be deposited in the Gene Expression Omnibus (GEO) database ( http://www.ncbi.nlm.nih.gov/geo) at the end of the project.
Keywords
Major Depression, Mood Disorders, White Matter, Functional Connectivity, Structural Connectivity, Neuroplasticity, Antidepressant
Current Data Releases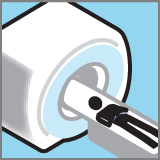 PDC Release 1.0 of imaging and behavioral data is now available in the NIMH Data Archive (NDA). Perturbation of the depression connectome by fast-acting therapies (Perturbation of the Depression Connectome, PDC) is a study of adults with and without treatment resistant depression (191 patients, 51 controls) and with and without fast-acting treatment interventions (ages 20-64, with treatment-resistant depression treated with ECT [N=44], ketamine [N=67], or total sleep deprivation [N=60], plus healthy controls [N=51]). Of the healthy controls, 16 underwent total sleep deprivation and 17 were assessed at 2 visits without intervention.

PDC Release 1.0 data includes:
unprocessed data of all modalities (structural MRI, resting state fMRI, task fMRI for 2 tasks, and diffusion MRI) for 227 subjects
minimally preprocessed MRI data of all modalities for up to 218 subjects
clinical and behavioral data for 230 subjects
Get Access and Download the data: Get started with the Data Access and Download Instructions for obtaining access, navigating NDA and using it's download tools. We've also created a wiki that details setup steps for downloading data via NDA's command line tools.
The released data are available on NDA as:
PDCRec package of recommended preprocessed + behavioral data (1076 GB, OPTION ONE)
PDCAllFiles package of all released imaging and behavioral data (9.5 TB, OPTION ONE)
PDCImgManifestBeh package of imaging manifests + behavioral data (332 MB, OPTION ONE)
or can be filtered on to create a custom package of a subset of the data (OPTION TWO).
Want more information? Check out our documentation to help with understanding the project and interpreting the data.
View Data Release Documentation
Release Date: Apr 27, 2023
Data Use Terms
When users request access to the NIMH Data Archive (NDA), they sign the NDA Data Use Certification (DUC) under which the data is shared. This DUC is usually submitted to the NDA electronically, but this printable version can also be submitted to NDAhelp@mail.nih.gov.
More information on obtaining NDA access is available in the Data Access and Download Instructions.

Contact This Study
Mail was sent, thank you.
Error: Please fill in all required fields