Study Overview
Childhood and adolescence are times of dramatic physical, emotional, social, and intellectual growth and change. Yet there is much we do not know about how normal development and childhood experiences (learning to read, playing a sport, or interacting socially) shape the brain's wiring.
Thanks to recent technological advances pioneered by the foundational Human Connectome Project study of healthy young adults, we can now explore, in unprecedented detail, how the brain typically grows and connects during childhood and the transition through puberty to adolescence and young adulthood. Data collected will be shared broadly so that researchers can learn as much as possible from it for years to come.
Characterizing brain development in healthy kids will also allow us to better understand differences that can occur in children with conditions that may affect brain wiring such as early childhood adversity or autism.
Ultimately, the HCP-D Study aims to collect information that parents, educators, and health professionals can use to enhance the well being of our children.
How To Participate
The Lifespan Human Connectome Project Development (HCP-D) Study will enroll 1,300+ healthy children, adolescents, and young adults (ages 5-21) to discover how different parts of a child's brain are connected and how these connections (the "connectome") change as the brain develops.
To learn how to participate, go to our Recruitment Page.
Current Data Releases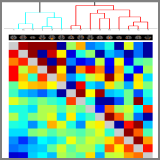 Lifespan HCP Release 2.0 includes cross-sectional visit 1 (V1) preprocessed structural and functional imaging data, unprocessed V1 imaging data for all included modalities (structural, resting state fMRI, task fMRI, diffusion, and ASL), and non-imaging demographic and behavioral assessment data from 652 HCP-Development (HCP-D, ages 5-21) healthy participants (22+ TB of data!).
What's new in the Lifespan 2.0 release?
Preprocessed rfMRI and tfMRI data available for ALL release subjects
Processed sMRI and fMRI data in modality- and processing output-specific "HCP package" datasets

HCP packages

cater to different analysis purposes can be used as filters on the Lifespan 2.0 NDA Query page to create custom download packages



Most users should access

Preprocessed Recommended

data that have been cleaned of spatially specific str

uctured noise and precisely aligned

across subjects

by multimodal cortical surface registration (MSMAll)




Behavioral and biomeasure data available for all released subjects, including NIH Toolbox measures for most subjects.
Get Access and Download the data: Get started with the Data Access and Download Instructions for navigating NDA and using it's download tools. We've also created a wiki that details setup for downloading data via NDA's command line tools.
Want more information? Check out our updated documentation to help with understanding the file structure and interpreting the data.
View Data Release Documentation
Release Date: Feb 26, 2021